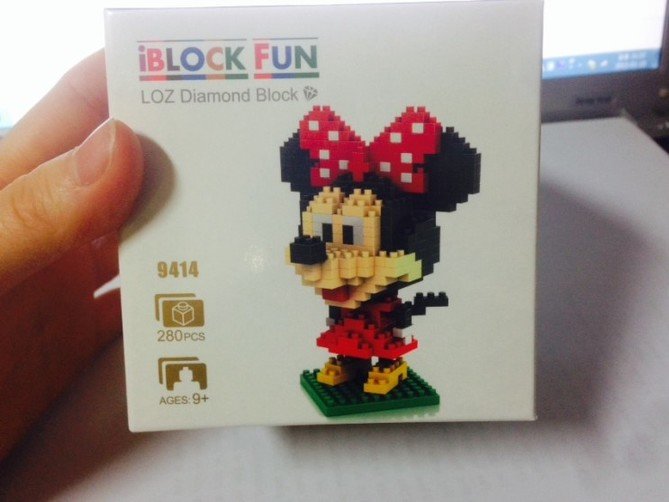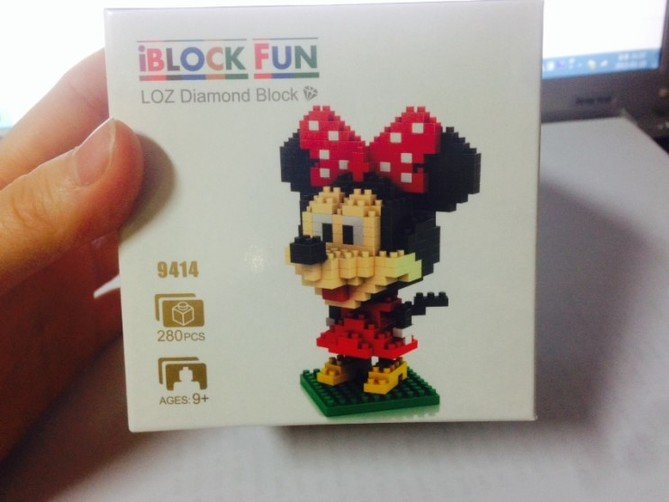 It is made up of 280 pieces.
I do not know the criteria for that age.
It may be based on the magnitude of the piece to give the age criterion.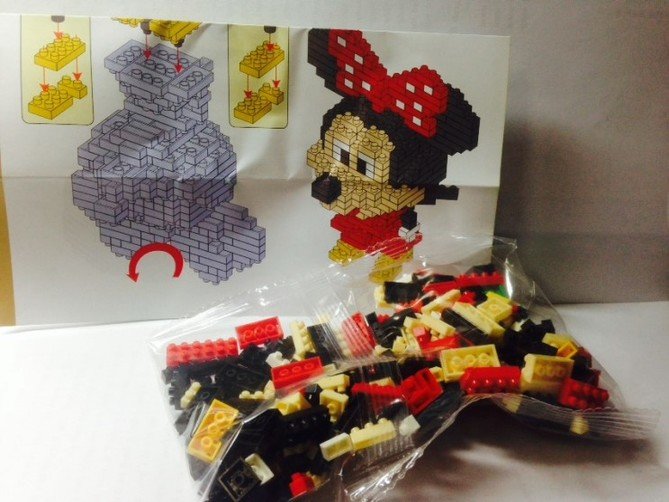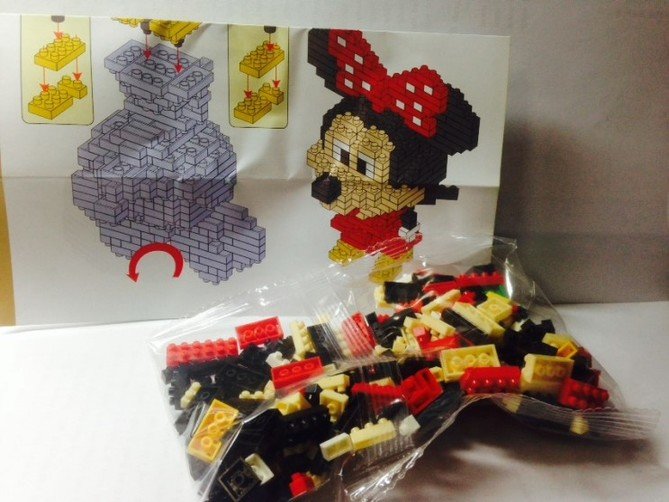 A simple package with only one bag and one bag. The inside is packed quite carefully and neatly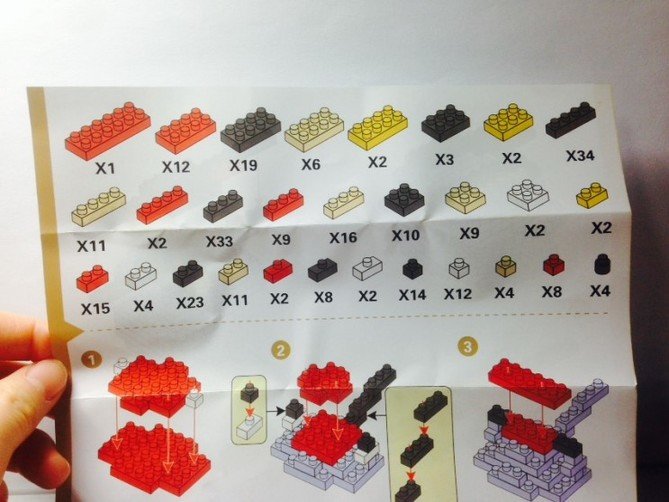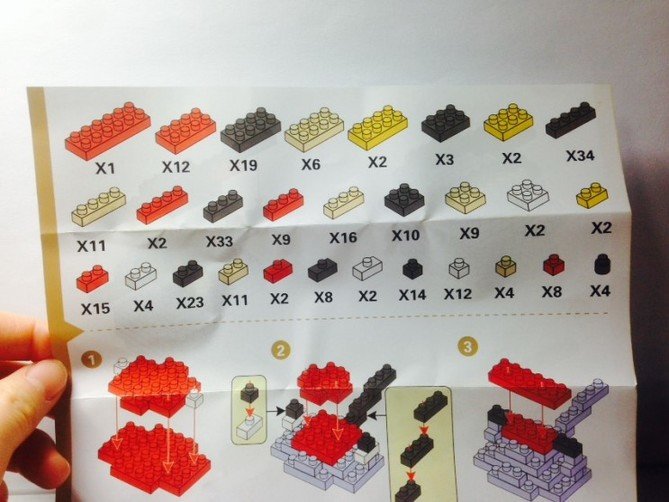 The number LOZ Diamond Blocks of mini Mice
As always, a is included.
The figure above shows the number of required blocks. The instructions are printed quite sharply and clearly. The steps are presented in horizontal. It also helped me a lot in assembling this model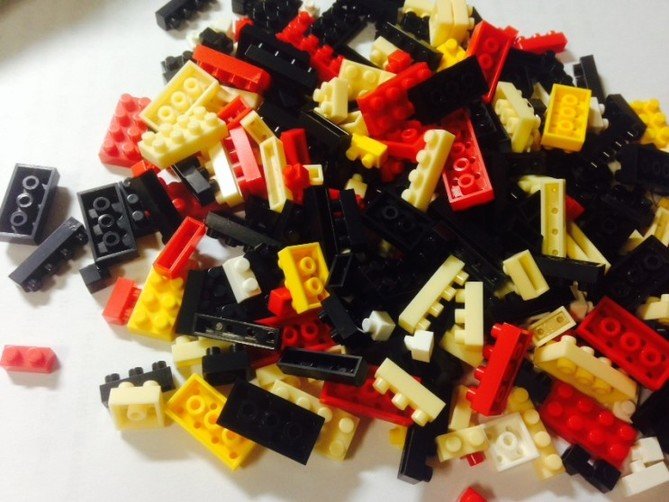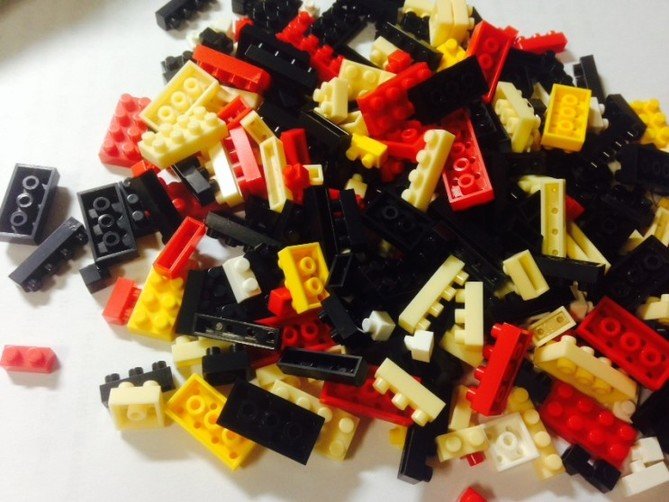 Pour out more than I thought
It's a mini-mouse, it's definitely reddish and it looks colorful.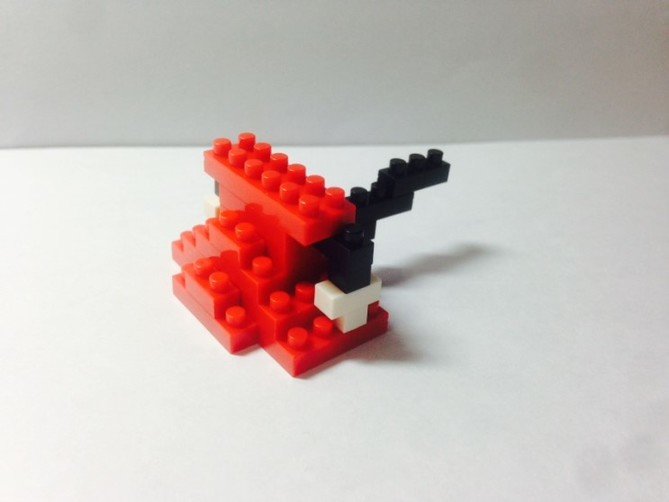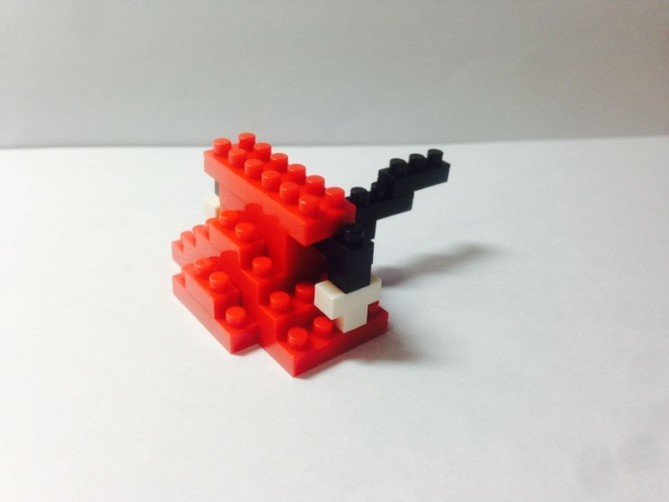 When you make the manual, you will make a mini mouse body first.
Tail fixation is easy to make except for a little weaker
Just stack them up in order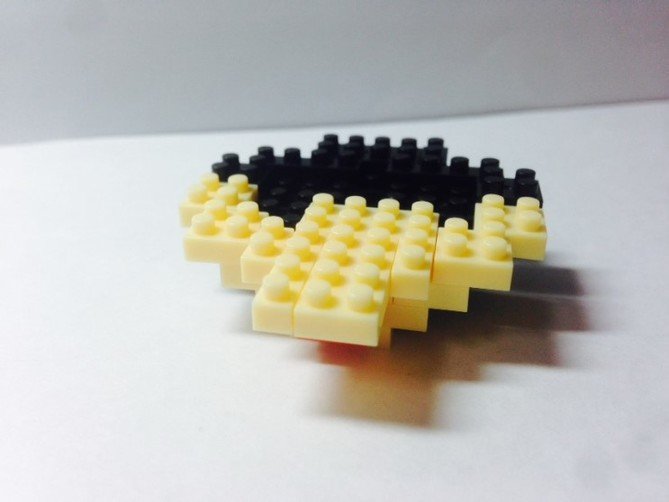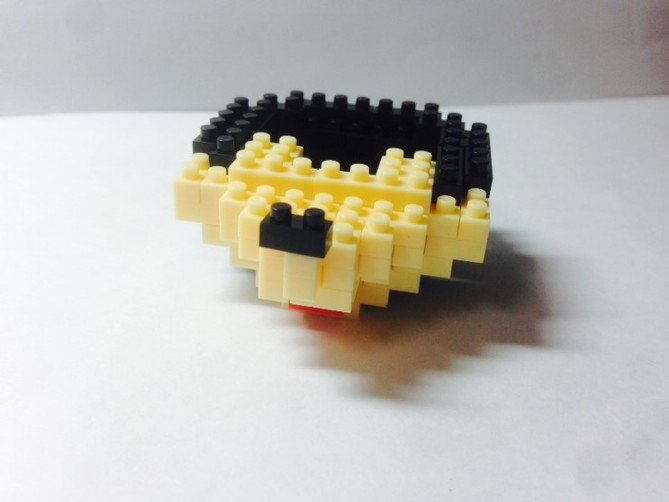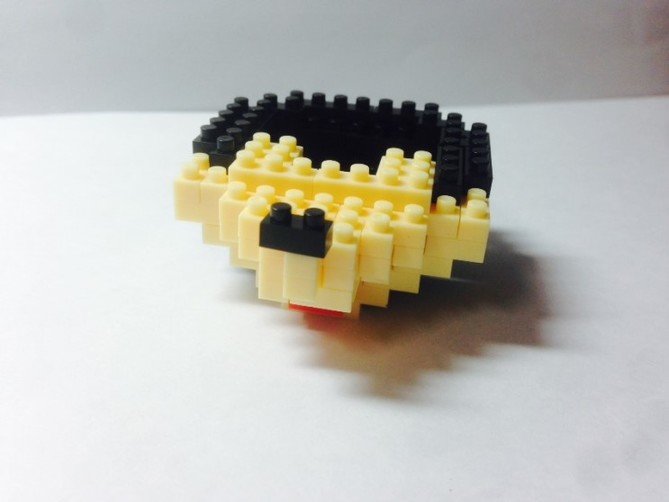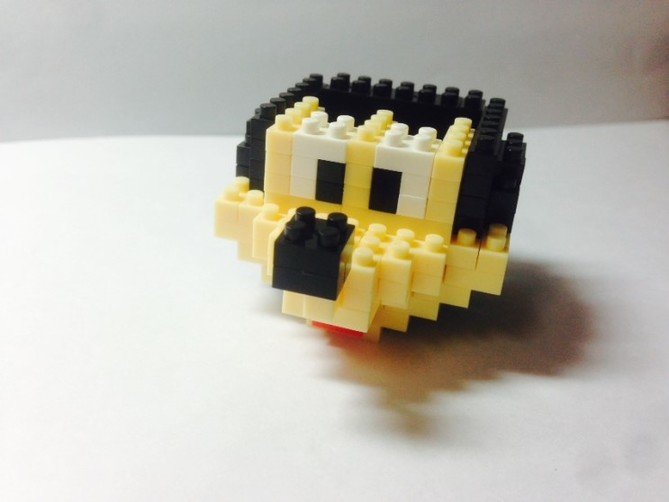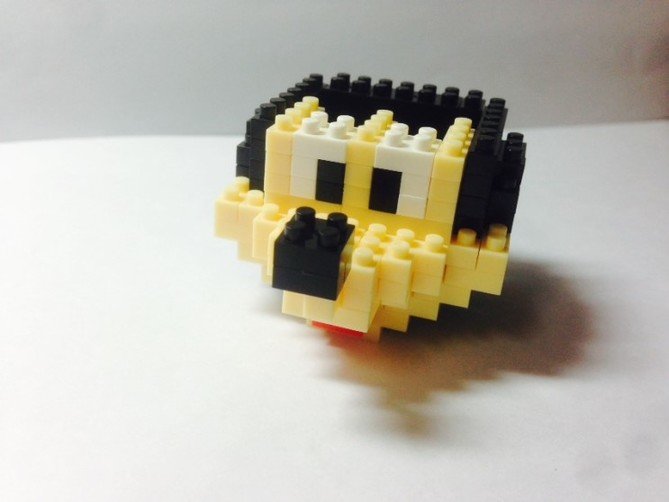 When you assemble this model, you really will need a pair of eyes for the little pieces. You will find it difficult to imagine and imagine what to put on your hands.
I thought I was assembling the body and when finished, this was the face of the Mickey mouse.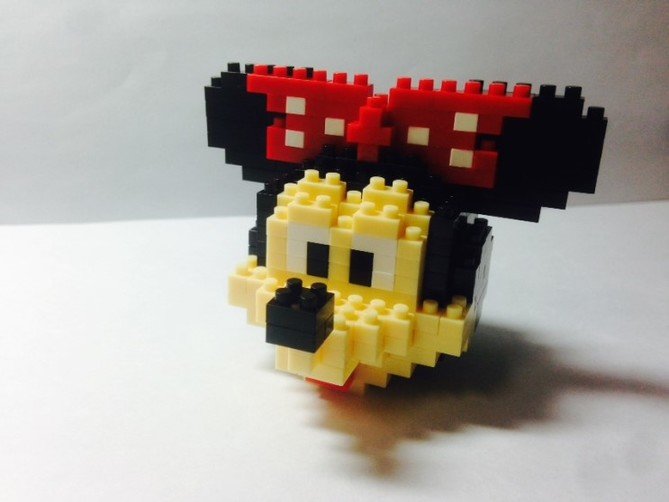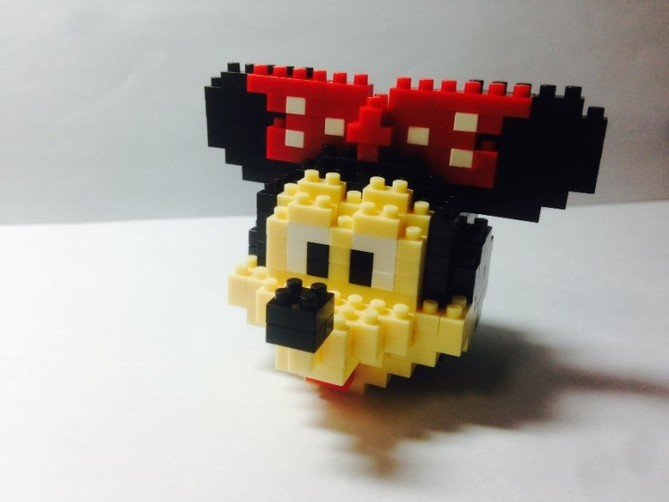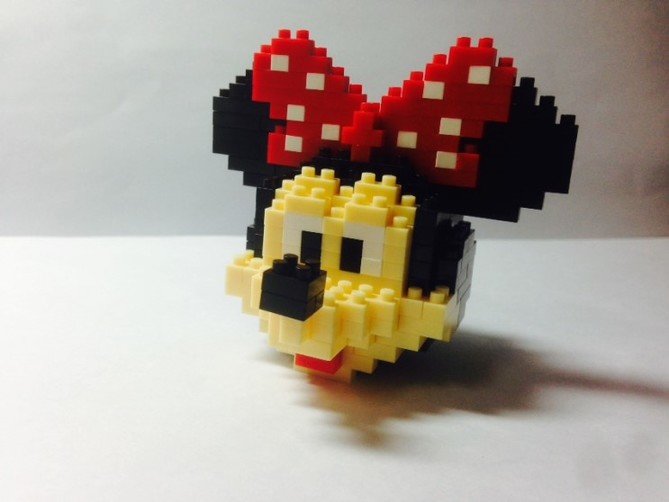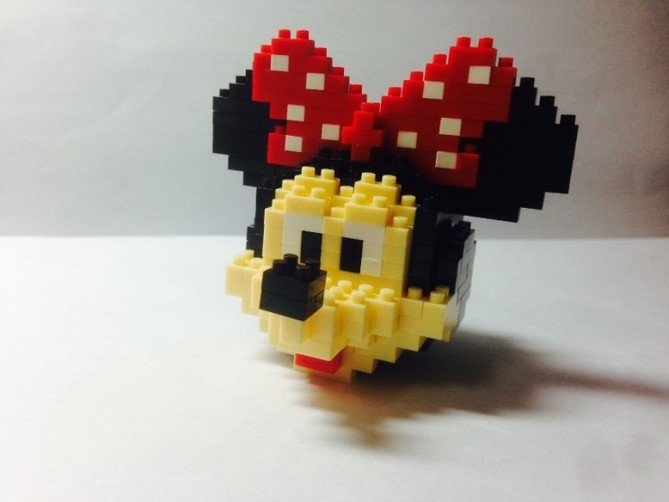 If you put the ribbons neatly up here
Mini mouse face complete!
If you attach it to the body that you already finished and attach it, the 9414 mini mouse is finished!
It's a bit complicated to make faces. The overall difficulty is very easy.
However, the LOZ Diamond Blocks is too small and weak, so it should be handled with care.
If not, the tail and the corn are falling off
Finished mini mouse front (45 degrees)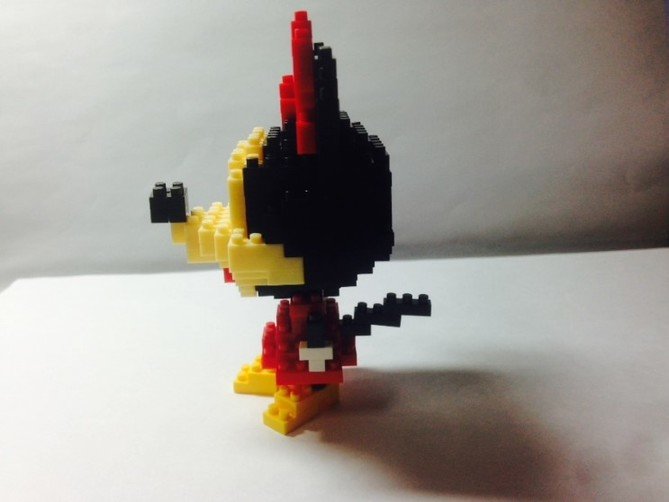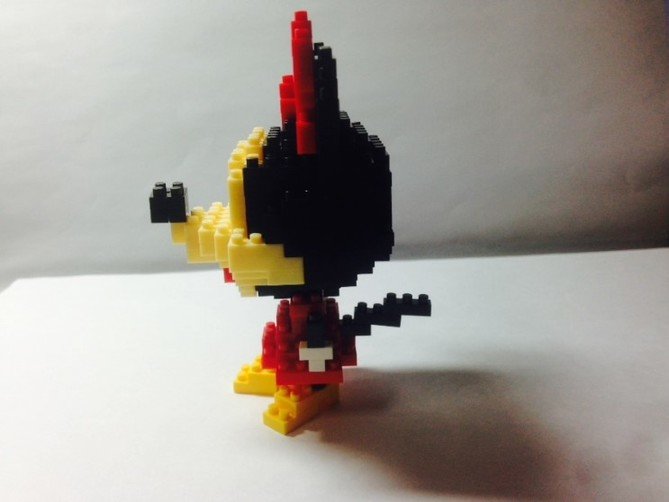 Side (Charming point is tail)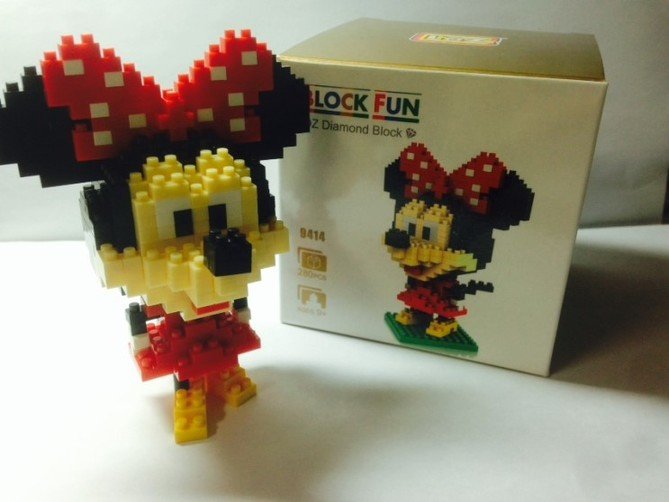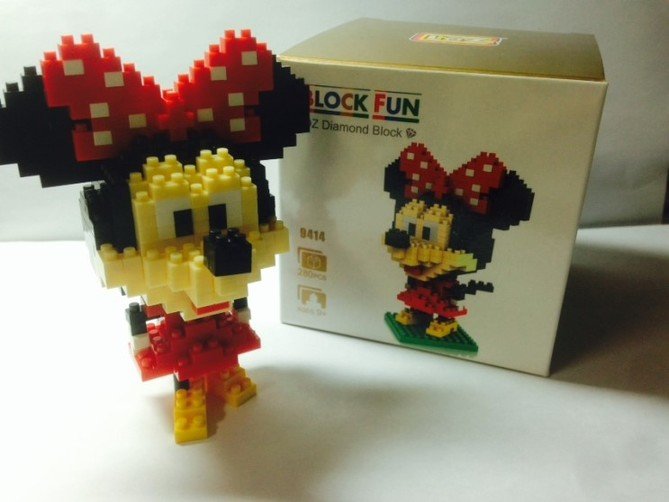 End with picture taken with case!
Item specifics
Brand Name: LOZ
Type:Blocks
Plastic Block Shape:Self-Locking Bricks
Warning:Can't eat Compatible with Lego
Gender:Unisex
Plastic Type:ABS
Material:Plastic
Age Range:> 6 years old
Model Number:9414 Gifts for Kids
Classification:Assemblage
Read more : Review LOZ Diamond Blocks Model 9309 Minion Blocks