LOZ BLOCKS BRAND is affliated with LOZ Group (Germany) Co.LTD that specializes in making plastic toys, building blocks, baby potty and have been engaged in toy business for more than 15 years. This company focus on develop intellectual products to help people, especially the children, open their mind and improve their creative ability. LOZ Group had copyright from the German HQ to produce diamond blocks in China. The factory is located in Shantou, Guangdong – the world's largest toy manufacturing base. The average annual export volume is about over USD 10 million per year.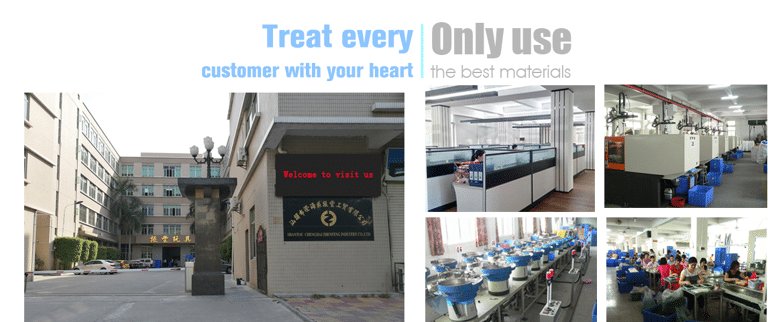 LOZ factory in Guangdong, China
All LOZ products have passed the necessary safety certificate of toys, including CCC, EN71, 8P, etc.

LOZ Blocks history 
The name LOZ begins from three initials "Learning", "Originality" and "Zeniths", which also means "Learning of Zeniths". We hope all LOZ little customers can play together with their parents and friends, and create the most memorable moments with love.
LOZ official Logo
Most favourist series of LOZ Blocks

Our most famous product is the LOZ Diamond Block- an amazing block toy for both kids and adults. As the smallest building block of the world, LOZ Diamond Block is a kind of fashionable tiny blocks. The design concept encourages people be more creative, inspire them more and more to challenge. They can enjoy with realistic models such as car, plan, robot, building, pet or cartoon figure.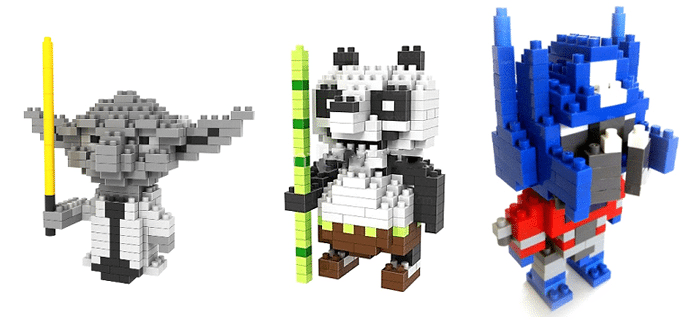 Some Loz Diamond Blocks sets for children from 3 years
The incrediable advantages of  LOZ Blocks for child's development include:
opportunity to familiarize the youngest children with different shape and purpose of the items during the gameplay

ease of assembly models

the strength of the assembled models, allowing them to be used as full-fledged toys

high-quality manufacturing

the ability to repeatedly upgrade and modify the model

full compatibility of all sets

bright, colorful, interesting models for boys and girls

affordable price
It's noted that a feature of LOZ toys is the compatibility of the models with each other, as well as with the models of LEGO. This gives a huge incentive to children's imagination and an amazing opportunity to create amazing worlds with new characters, locations, fantastic plots. Beside, it has a significant nuance – LOZ sets in original cardboard boxes are more qualitative than in plastic boxes. From which parents can draw the appropriate conclusions that why should they choose Loz products for their kids.
Where we can buy LOZ Blocks products in the highest quality and the most reasonable price?
In general, we can buy LOZ products through many commercial websites: Aliexpress, Ebay, Amazon. But for getting the best warranty, we should look for some Loz's official distributors. Lozshop.com is the genuine distributor that have right to purchase the LOZ products in global.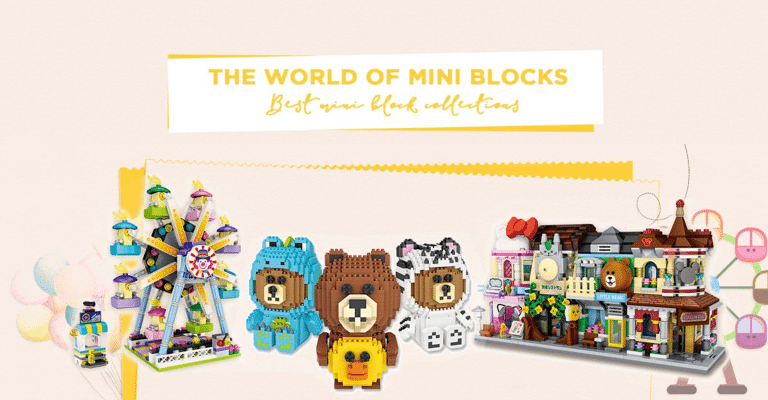 They have applied the good price, delivery and guaruantee policy for customers:
WARRANTY POLICY: If the product you receive is not as described or low quality, you may return it before order completion and receive a full refund or change other products.

BEST PRICE: When customers buy from this web, they will buy at the most affordable price.

HIGH QUALITY: all Loz product purchase on this web are committed to  use 100% ABS plastic, safe for human health, especially for children
To sum up, due to the large number of interesting, original models at an affordable price, the  LOZ is a worthy competitor to the giant LEGO, not inferior to it in the quality of manufacturing parts.