1. Black One Punch Man Cool Hoodie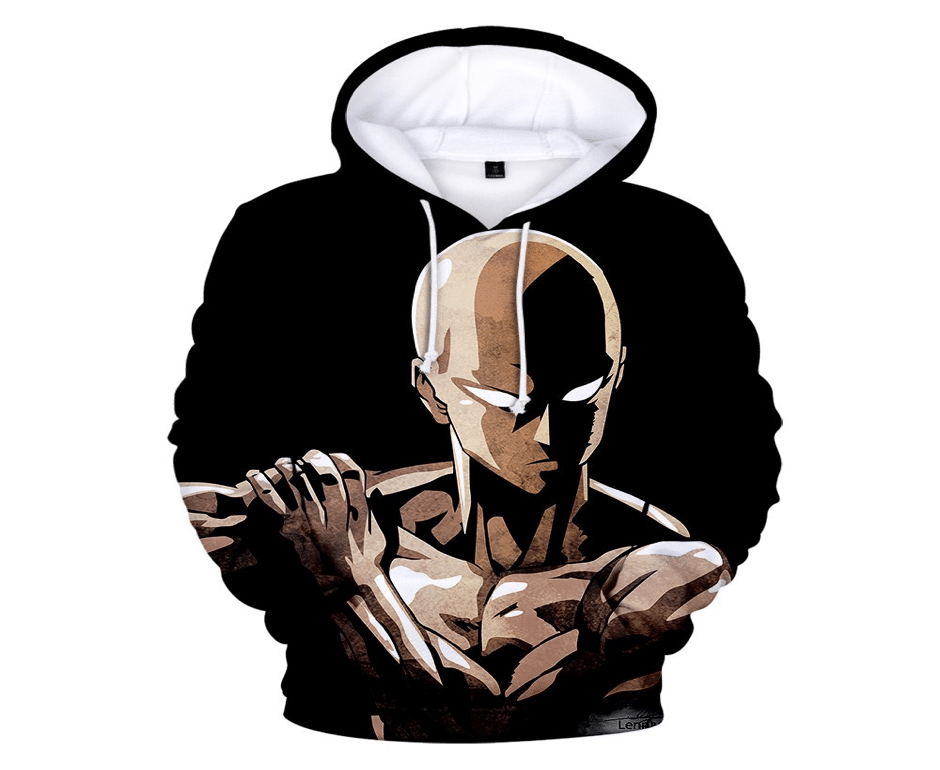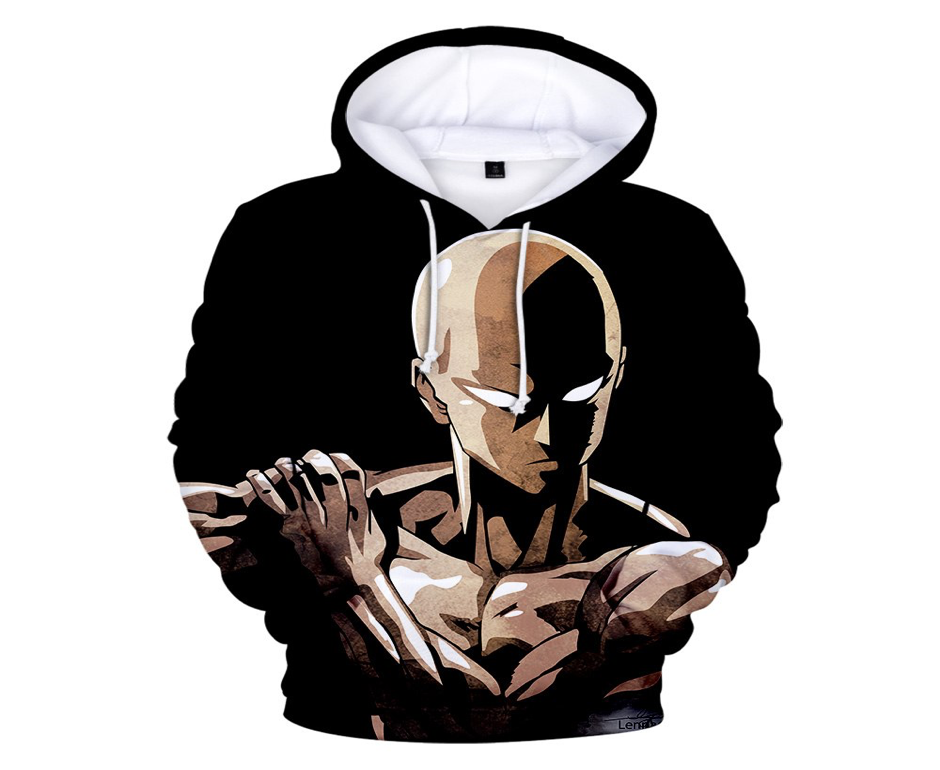 This is the perfect shirt for fans with Saitama images on a cool and powerful black shirt. If you are a fan of this anime, you certainly know how difficult it is for him to go through the exercises to get a strong grip and good body like the picture on this shirt and maybe if you wear it This shirt on your friend will have the motivation to exercise your body more.
Price : $35.68
2.Yellow Saitama & Genos Hoodie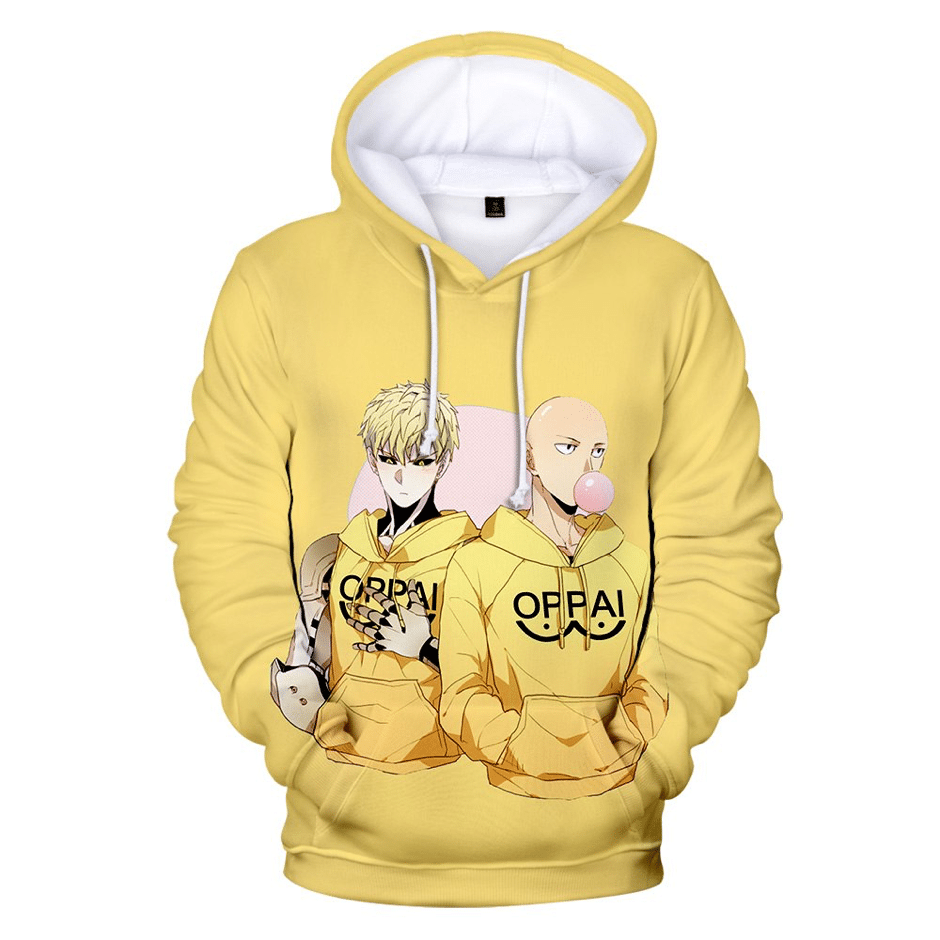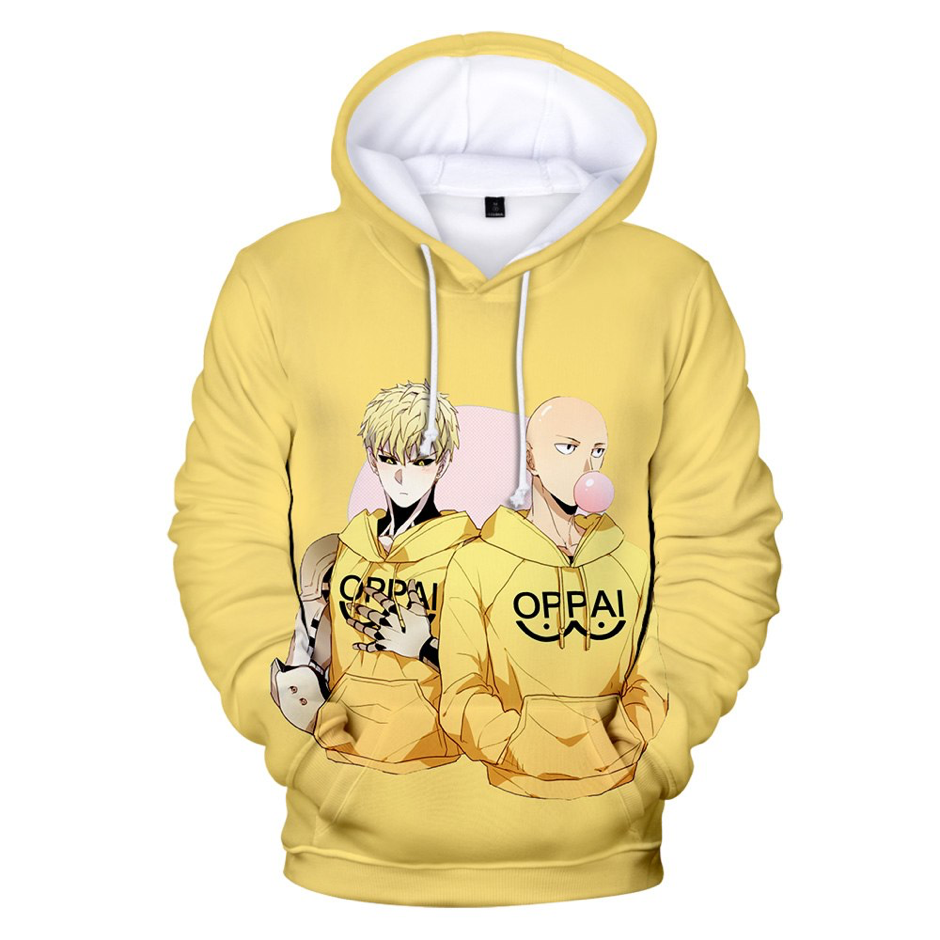 Do you love the cute couple  saitama and genos ? Do you always laugh at situations surrounding the two of them? Is it hard to say no? This is the reason this shirt is in the collection that we want to introduce. With the main gold background and the images of these two characters, the shirt is always suitable whether you are male or female. Cotton material, Warm Spandex Blend polyester with a solid hat is a fashionable warm hoodie for you
Price: $35.68
3. 2019 New One Punch Man 3D Hoodie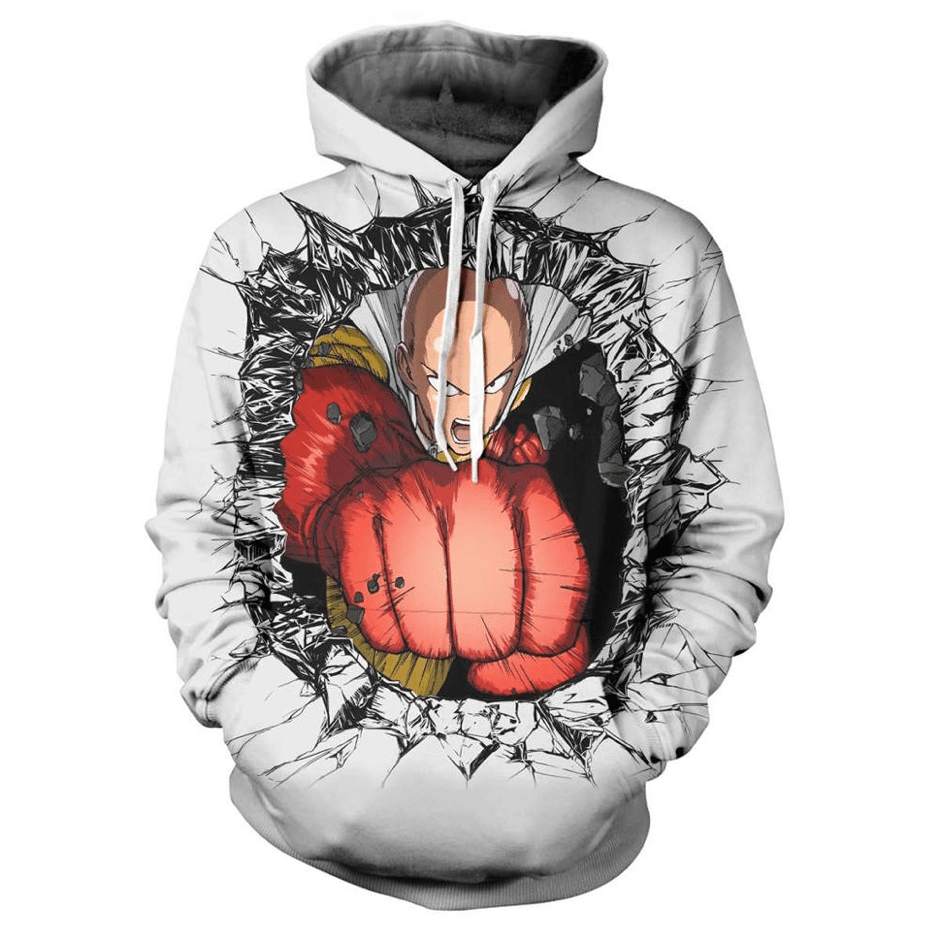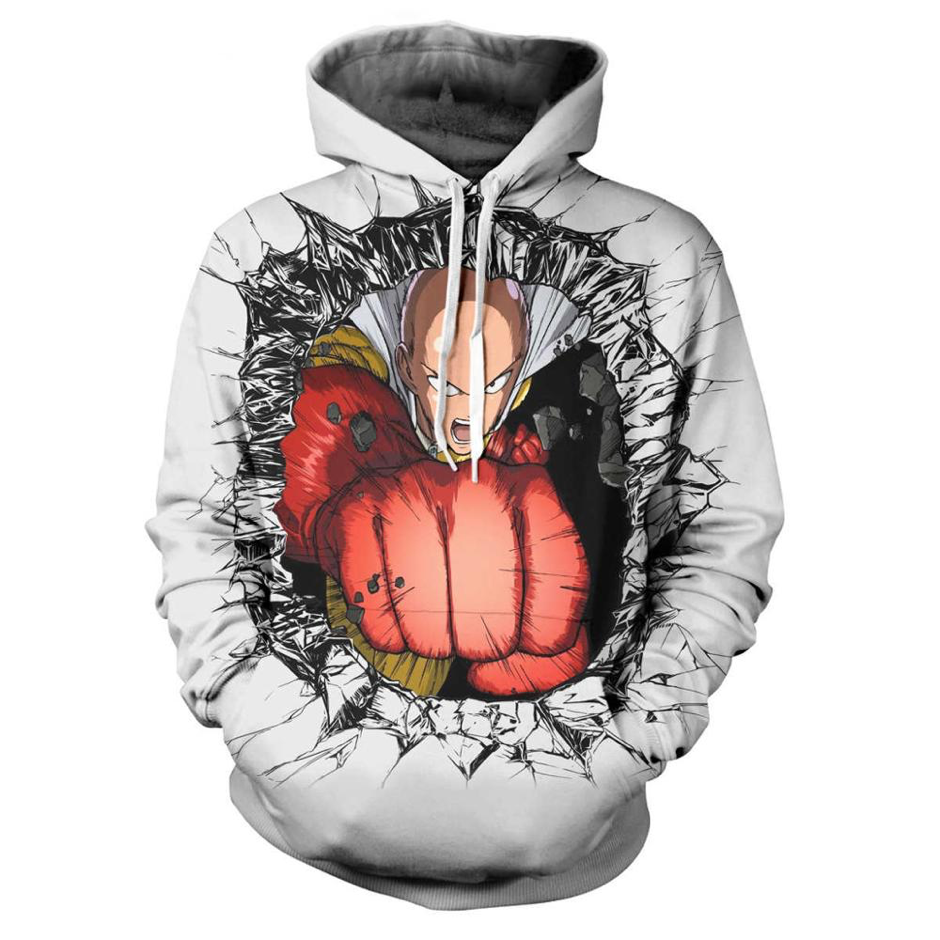 When it comes to saitama, everyone will think of his powerful punch as his most powerful weapon. And that punch has been reproduced in this shirt, adding strength and masculinity to it. Vivid colors but very elegant, durable fabrics, youthful designs can attract you at first sight.
Price: $39.68 – $41.68
View More One Punch Man Poster SS2 2019 : https://onepunchman.store/poster
4.One Punch Man Cool Saitama Hooded Jacket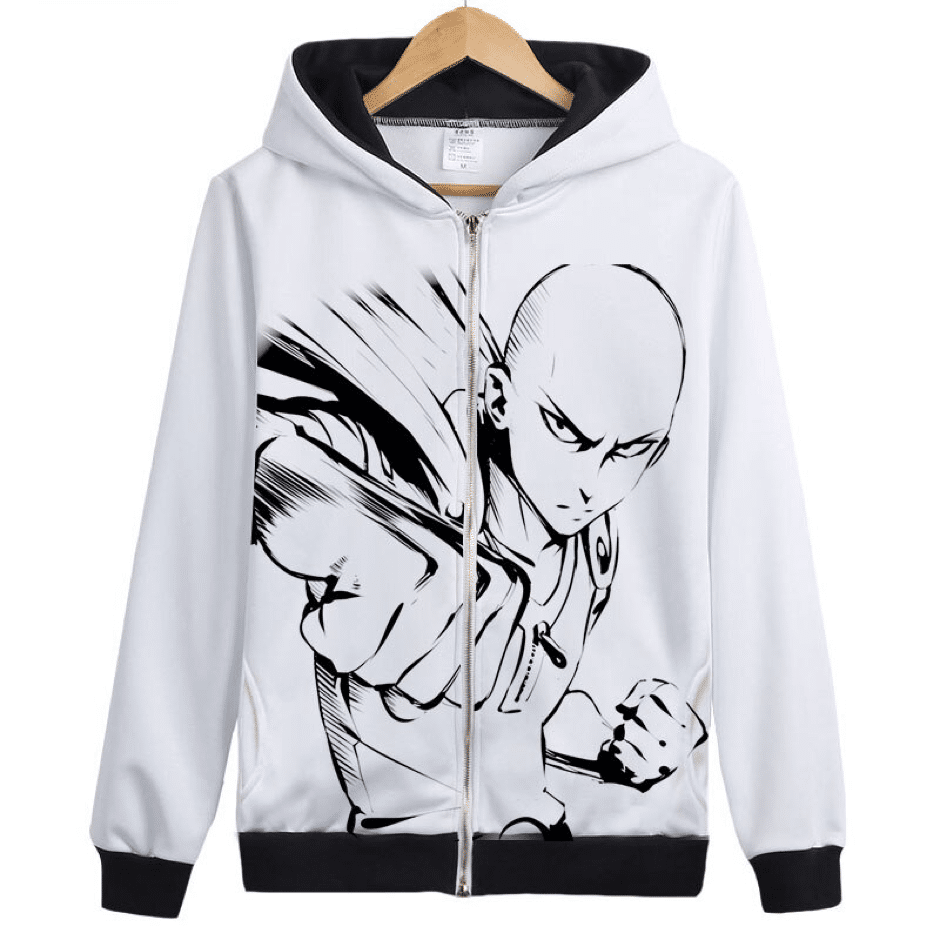 If you are a believer who loves 2 outfits with 2 black and white opposite colors, this shirt is very suitable for you. The design is simple and elegant with the same black part in the sleeve which makes the shirt not boring but very fresh and youthful, easy to coordinate many types of costumes in many different circumstances.
Price : $48.68
5. Oppai One Punch Man Orange Cosplay Hoodie
What is special is that this shirt is inspired by Saitama's outfit. The sleeve also simulates his glove. On the front of the hoodie, the left side of the chest features the familiar oppai symbol in Saitama's casual outfit, while the back of the shirt features Saitama in the battle, but is extremely cute. The sleeve is printed with One Punch Man in black, creating a harmonious overall for it.
This One Punch Man Oppai hoodie deserves to be in the Top 10 Best One Punch Man Hoodie. Size from S to 5XL, so it's easy to choose the right hoodie for you
Price : $39.68
>>> See more One Punch Man Merchanside 2019 at onepunchman.store